I.


The Cultural Heritage
of Traditional Martial Arts Studies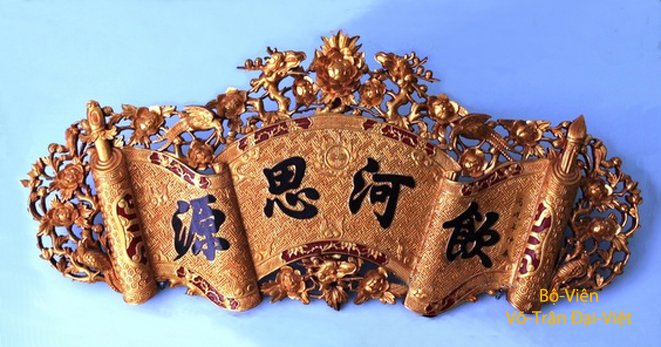 « To Drink the River Water - To Remember the Source »
Ẩm Hà Tư Nguyên
( Uống Nước Sông - Nhớ Suối Nguồn )


The Cultural Heritage of Traditional Martial Arts is thanks to Precursors who have been handed truthly it down to the successors, in the spirit of filial piety, esteem and love for the Culture from Ancestors country.
That are Lineages of Martial Arts having roots since the ancient times, circulate as so much cultural rivers irrigating all regions of Vietnameses native country...
Bình-Định is the fertile land of Martial Arts owning numerous Đại-Việt Martial Arts Trends perpetuated by Lineages of Martial Families, but it's truthly regrettable that in nowadays, for politic and social reasons, the Martial Arts Lineages of Origine - handed down from Father to Son - exist too few and year by year they wiil disappear the one after the other without truthly concerning anyone about them in ime.
However, Martial Arts Trends - formed by the arbitrary mixture of various martial disciplines not belonging to the same School System - are promulgated and developed. And we don't talk about Martail Arts Trends imported from the exterior usurping the name of Traditional Martial Arts from Việt people.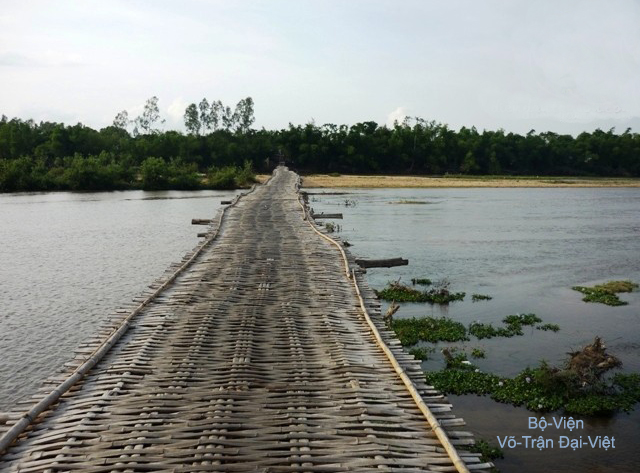 The historical Bamboo bridging the Kôn River in Bình-Định, between two Martial Arts Regions
from An-Thái on this side and from An-Vinh on the other side.

( Photo Credit : diendantayson.com )
By following the French Maxim : « Better to light a candle than to curse the darkness », we try hard to preserve and to restore the Cultural Heritage of Martial Arts Studies from Đại-Việt because of our native country and for our native country, in a apolitical and non-profit spirit.
We don't have to consider these five words « Bình-Định Traditional Martial Arts - Võ Cổ-Truyền Bình-Định » like a Trade Mark (Thương-Hiệu 商 號 ) of a product devoted to mercantilism in the slight desire to sell it to the world with various usurped names which ring well in order to derive benefits from them, but we have to consider them like an Emblem (Huy-Hiệu 徽 號 ) of the Cultural Heritage of Martial Arts Studies from our Ancestors.
Committee of
Bình-Định SA-LONG-CƯƠNG
FRANCE
Martial Arts Masters
Copyright © 2004 - 2018 by ACFDV - All rights reserved.