II.

THE MEDIEVAL WEAPONS
2 - The Edged Arms
When we talk about the Medieval Weapons, we can not leave out to talk about the Edged Arms used to Warriors on Battlefields as to Ceremonial for the Mandarin Corps.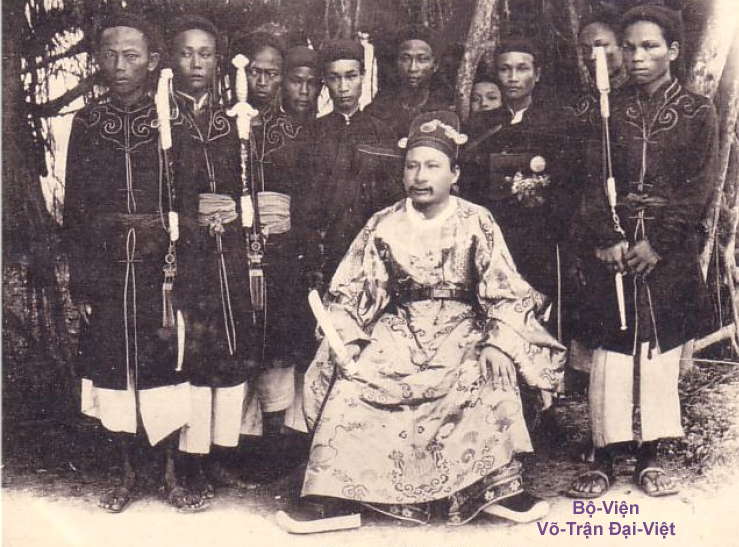 Solenn ceremonial of a great Mandarin
from NGUYỄN Dynasty (1802-1945).
The Edged Arms from Medieval period used on battlefields includes :
Committee of Martial Arts Masters
Bình-Định SA-LONG-CƯƠNG
FRANCE
Copyright © 2004 - 2018 by ACFDV - All rights reserved.